Rural Waste
&

Recycling Collection Services
County 44 is a local company with roots in the County of Rocky View. We provide responsible and cost-effective residential waste and recycling disposal services.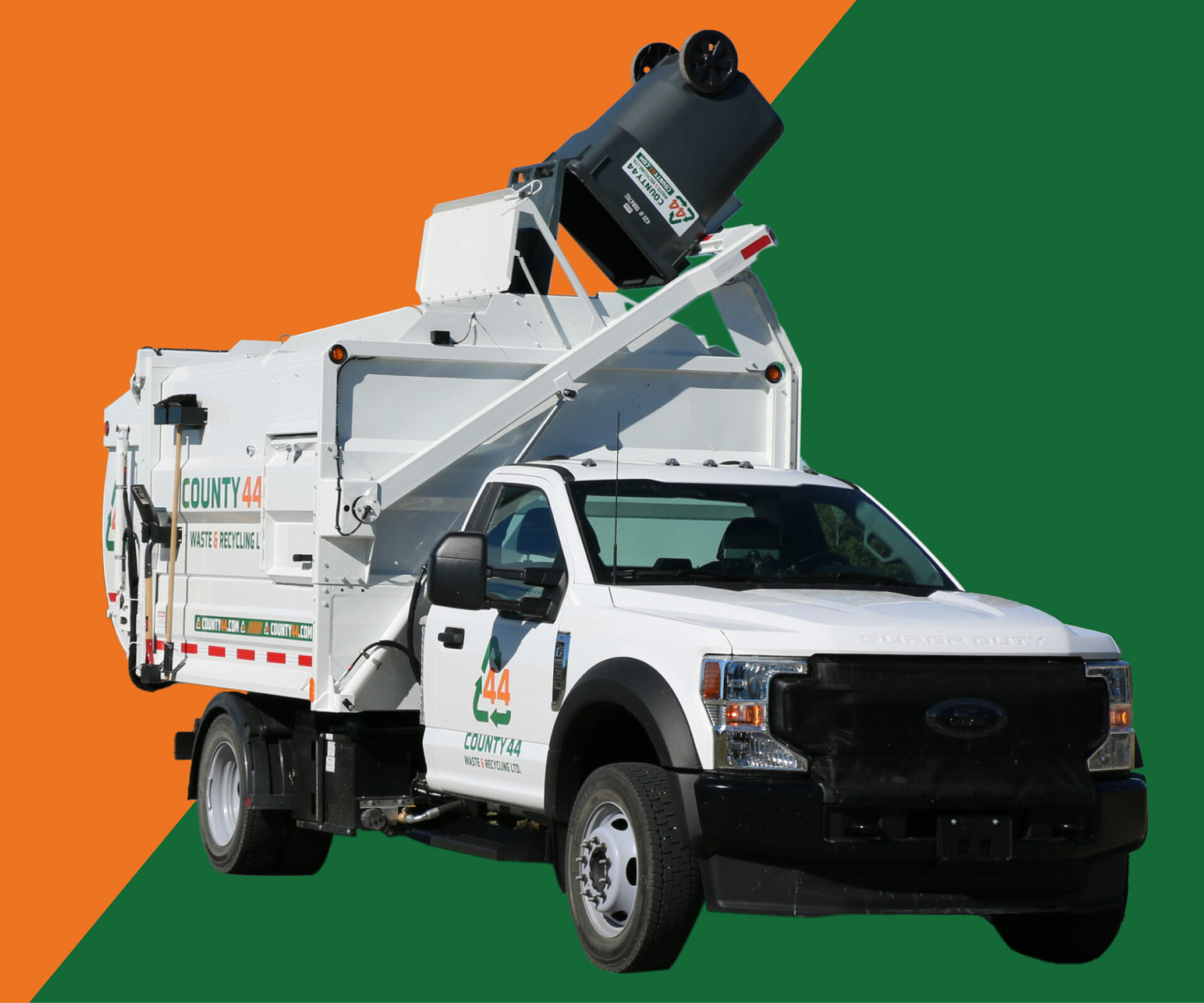 County 44 is now proud to offer expanded service with the addition of our new MPC Lite unit that increases our ability to serve you. The MPC Lite is a smaller more agile unit that can provide service in places where our normal large fomat unit cannot access. It also has less impact on sensitive environments such as rural driveways as it is smaller and lighter. The MPC Lite also has an assisted hands-free collection system to minimize the direct contact with your bins keeping things safer for everyone.
We are giving back to the community! We are conducting monthly bottle drives for KidSport Calgary and the Calgary Flames Sports Bank. County 44 believes in the power sport can play in children's lives and we want to help these great organizations make a difference in getting local kids "Off the sidelines and into the game!" Simple
Life is pretty complicated these days, you need a waste & recycling solution that is not.
Dedicated, separate containers

Curbside/Driveway pick up

Tailored, flexible schedules
Convenient
You like easy right? Moving and preparing your waste & recycling should not require a gym pass.
Clean automated collection
Competitive
You want reliable service at a fair price, and a little extra care and options don't hurt either.
Responsive Customer support

Flexible contracts to suit your requirements
Currently Supported Communities
With more coming soon! Reach out to us if you are interested in service in your community if it's not listed here!